Junkyards are a key player in the recycling industry. Many people don't know that the materials found in a scrapyard do not go directly to a landfill. In fact, some parts can be recycled up to six times before they become useless and end up as waste themselves. Junkyards supply iron, aluminum, copper, and steel. All of these materials can be recycled multiple times. In some cases, waste from a junkyard is more valuable than the car itself.
Many people are surprised when they see the wide range of components that can be found in a scrapyard. Junkyards also supply steel parts for construction purposes, aluminum siding, alloy car wheels and more. All of these items have alternative uses in a variety of ways.
There is an old stereotype that junkyards are filled with useless junk, but in reality, there are a lot of reusable items available there. To give you a better understanding, here is an overview describing 8 things most people do not know about junkyards.
1. 1997 was a significant year for Junkyards
The National Salvage Motor Vehicle Consumer Protection Act of 1997 marked a change in the junkyard industry. With this legislation, states were given the power to monitor scrap yards and remove any salvage titles from cars that should not be on sale. The Act also outlawed the practice of recreating false VIN labels for stolen vehicles or parts that contain such labels. This year helped remove the shady people from the junkyard business and showed the importance of junking your car to a licensed junkyard.
The best way to find a legitimate junkyard is by searching "licensed junkyard near me", and you could also ask a junkyard like 114 Auto Salvage to see their salvaging license. Most junkyards would have no issues proving their legitimacy and can supply you with the proper documentation.

2. The source of new metal
Junkyards supply the metal industry with an array of products including iron, steel, aluminum, and copper. This metal is used to build cars, appliances, and many other items that are essential to modern society. Iron can be recycled up to eleven times before it becomes useless. Aluminum has a recycling lifespan of five times before it must go into a landfill as waste. Junkyards like 114 Auto Salvage help reduce waste nationally and improve sustainability near you.
3.There are a lot of junk cars
Every year, over six million cars end up with the junkyard. This number is expected to increase as more people trade in their older vehicles for new models with advanced safety features and comfort. Recycling these older vehicles is good for the environment and helps reduce emissions released into our atmosphere. 114 Auto Salvage and other junkyards near you receive more and more junk cars every year. This is because more and more cars are made every year, and most older cars get taken to junkyard daily.
4. There are several salvaged parts that can be useful
Do not underestimate the potential of a junkyard near you. Many people think that these scrap yards are full of useless junk, but they supply salvageable parts for vehicles. These spare parts include engines, transmissions, bumpers etc. 114 Auto Salvage is one of many junkyards where you can find parts for a variety of cars. 114 Auto Salvage has professionals that check if the components are in good condition. So come to us if you are looking for a junkyard near you that has high quality used parts.

Get a Fast Cash Offer Now!
Same Day Pickup & Always Free Removal!
5.Many Junk yards Offer Recycling Services
Junkyards like 114 Auto Salvage offer recycling services to people near them. 114 Auto Salvage is an example of a junkyard that takes care of their environment by properly recycling any damaged or abandoned vehicles. We, like many other salvage yards recycle 70-90% of the junk cars we receive. 114 Auto Salvage recycles vehicles to reduce emissions released into our atmosphere, and each car recycled means less iron, coal, and natural gas is needed to produce metal. 114 Auto Salvage recycles over 700 cars a month.
6. The Early Days of Scrap Yards
114 Auto Salvage is an example of a junkyard that contributes to their nearby community by keeping car bodies out of landfills and also recycling them, but junk yards were not always like this. Junkyards in the 1950's had a very different atmosphere from today's junkyard near you. Back in the 50's,there were not really any rules and regulations when managing a scrapyard. They could be more easily compared to a social club for car lovers rather than an actual business. Fast forward to today, 114 Auto Salvage is run like a professional business with safety measures in place to ensure the best environment for staff and customers.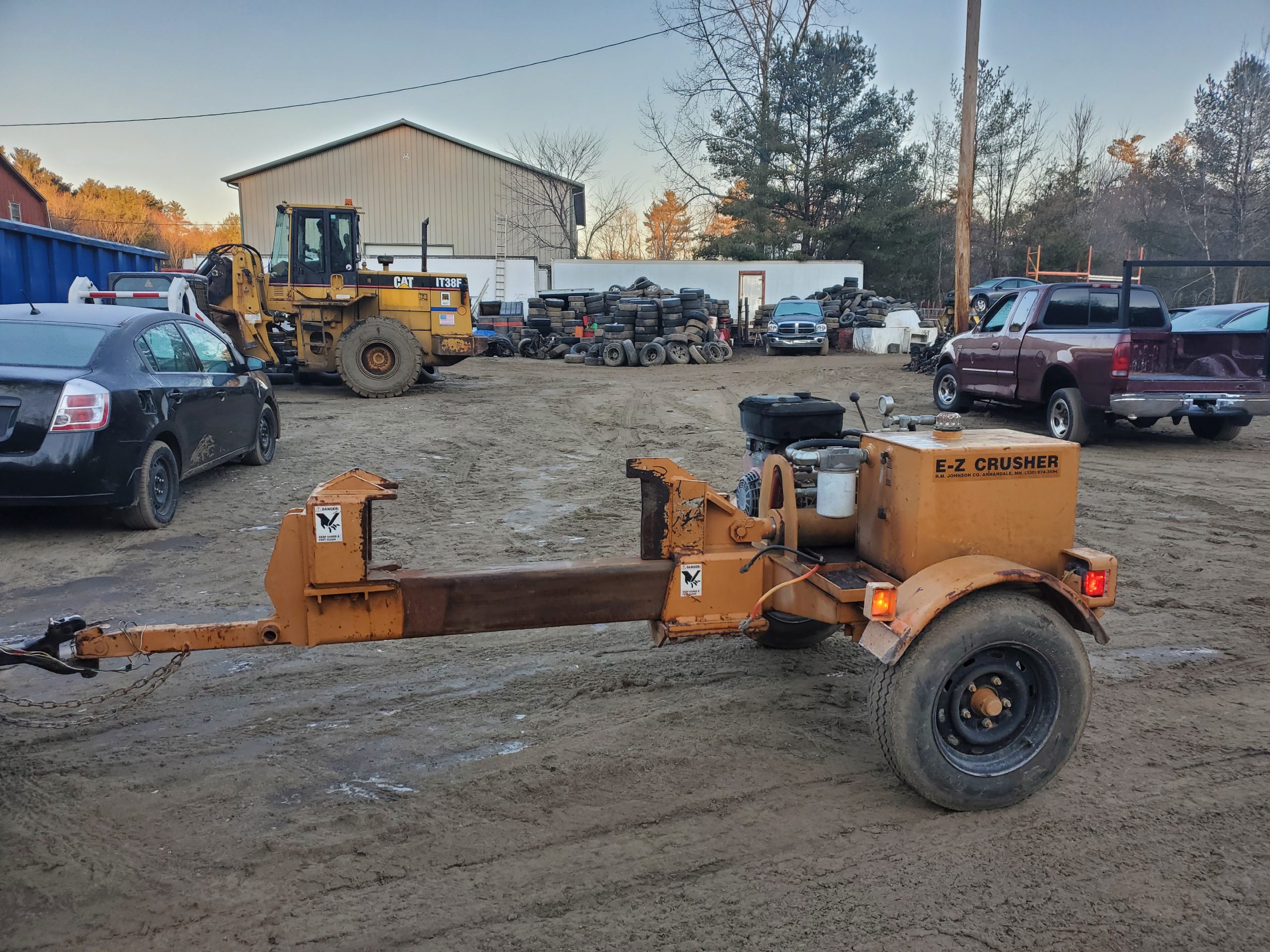 Salvage yards recycle more than just metal, they also help reduce lead poisoning throughout the country by recycling car batteries. Lead, especially in car batteries, is one of the most dangerous pollutants to humans. 114 Auto Salvage recycles over 500 car batteries each month. 114 Auto Salvage is just one of the junkyards near you that help reduce the pollution of harmful materials into our environment.
8. Junkyards Come in Different Sizes And Offer A Variety Of Services
114 Auto Salvage is just one of many junkyards near you that have valuable services. 114 Auto Salvage recycles over 700 cars a month, but this number could be very different from other junkyards near you. Some junkyard companies only take in 200-300 cars per month while others recycle more than 1,000 scrap cars. Either way, any junkyard big or small plays a part in helping the economy and the environment as a whole.
114 Auto Salvage and other junkyards like it offer a wide range of services such as recycling, purchasing junk cars and selling used car parts for customers. 114 Auto Salvage also helps to reduce hazardous waste in our environment by properly recycling any damaged or abandoned vehicles that come into the junkyard. So don't just have your old car sit in your garage, junk it with 114 Auto Salvage today! 978-396-2448.
We want to share our location to find us easily.