If you have an old car that you no longer want or need, you may be wondering how to go about selling your junk car. Unfortunately, traditional methods such as classified ads or trading it in at a dealership will be harder if you have a junk car, especially if it's not running. However, there are still plenty of options available to get rid of your junk car. In this article, we'll outline some of the best tips and tricks to sell your car quickly and efficiently, even if it's not in the best condition.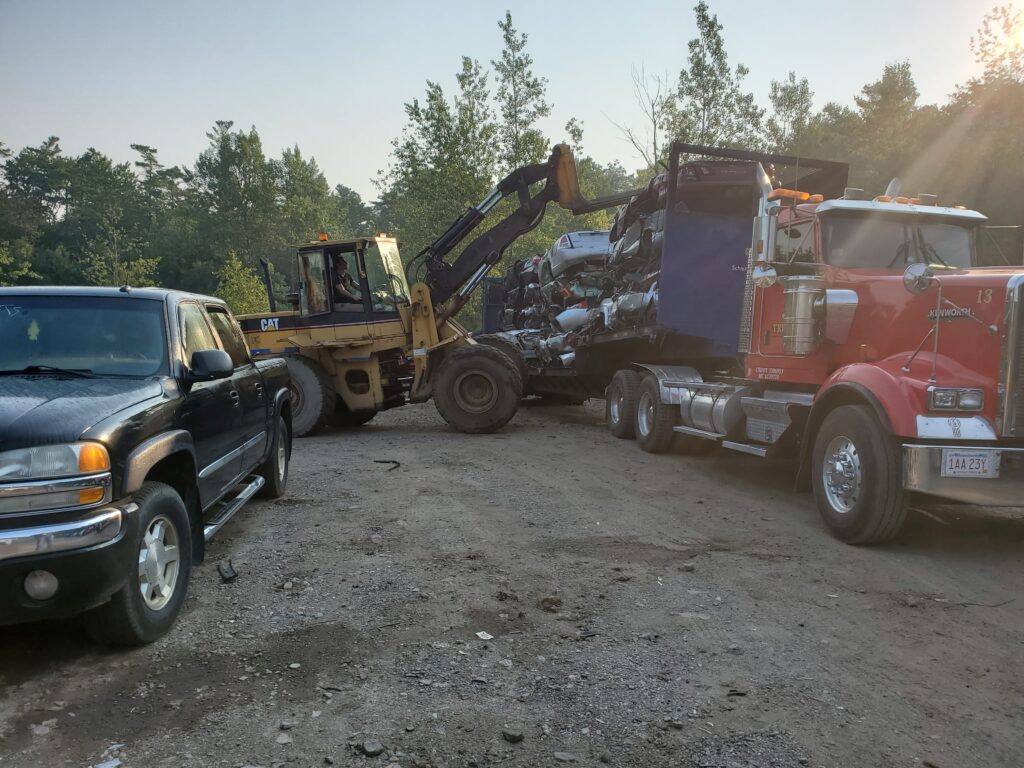 The first step is to do a quick Google search for "junk car buyers near me." This will give you a list of potential places where you could sell your junk car. Be sure to check out each place's website or give them a call to find out more about their process and what type of payment they offer.

Most legitimate junk car companies, like 114 Auto Salvage, will have a detailed FAQ section on their website that outlines their process as well as verified reviews and a couple of different points of contact (phone, email, online form, etc..). Additionally, legitimate yards are licensed and insured.

1. Check the company's reviews
Before choosing a "cash for junk cars" service, it's a good idea to check the company's reviews. This will give you an idea of what other people have thought of their experience with the company.

114 Auto Salvage has great reviews and is known for providing excellent customer service and has an average 5-star rating on Google and Facebook.

Many junk car buyers will give you a quote for your car right over the phone or online. This can be a great option if you're looking for a quick and easy sale. Be sure to get quotes from a few different companies so you can compare and get the best price for your car.
When getting an online quote, be sure to have the following information handy:
-The year, make, and model of your car
-If you have the title for your vehicle

-The approximate mileage
-Whether or not the car is running and why

-If the catalytic converter is intact or not

-If the tires are flat or not
Most legitimate junk car companies, like 114 Auto Salvage, will require this information when you sell your junk car to them. This information helps junk car buyers price your car out accurately and fairly.
Get a Fast Cash Offer Now!
Same Day Pickup & Always Free Removal!
3. Make Sure The Quote Is Realistic And Legitimate
When you sell your junk car to a buyer you have never worked with, it is important to do some background research on the company, especially if their price is much higher than other junk car buyer quotes around your area. When the quoted price for your junk car seems too good to be true, it probably is.
Legitimate junk car companies, like 114 Auto Salvage, will always price your junk car within the current market range.

4. Find out How Quickly They Can Pick Your Junk Car Up
Once you've decided on a company to sell your junk car to, find out how quickly they can come and pick it up. Most companies may take a week or more to pick your junk car up. So, if you're in a hurry to get rid of the car, be sure to ask about their pick-up timeline. Most companies will let you know the earliest time they can pick up your junk car after they have given you a quote.

At 114 Auto Salvage, we pride ourselves on offering pickup options in 24 hours or less as long as you are in our service area. We can usually work with you to schedule a pickup time that is most convenient for you.

5. Choose A Yard With The Most Convenient Pick-Up Time For You
Some "When you are looking to sell your junk car, you want to be sure that the company you choose can work with your schedule. If you need the car picked up right away, make sure that the company can accommodate that timeline.
At 114 Auto Salvage, we understand that our customers have busy schedules. We offer convenient pick-up times that work around your schedule so you can have your junk car removed with minimal disruption to your day.

6. Get Your Documents Ready
When you need to sell your junk car and have chosen a company and pickup time, the next thing you need to do is get your documents ready so the pickup process can go as smoothly as possible. Usually, this requires having your original title and a valid id ready to be shown during the pickup.
Some junkyards like, 114 Auto Salvage, may take the registration on a case-by-case basis, depending on the laws in their state. Additionally, if you owe any money on the car, most junkyards will not be able to pick it up. So always double-check with the junk car buyer on what documents you need to have ready when the tow truck driver comes to pick your car up.

More often than not, if you have your documents ready before a 114 Auto Salvage tow truck driver arrives, the process will take 15 minutes or less.
7. Get Cash For Your Junk Car
Once the tow truck driver arrives, they will inspect your car to make sure that it is as described and in the condition that you said it was in. If everything checks out, they will give you the promised cash for your junk car on the spot. They will also give you a bill of sale at the end of the transaction. You can use it to cancel your registration.
So in short, following the steps above will ensure a quick and stress-free transaction when you are trying to sell your junk car to a reputable buyer.
If you are in the Eastern Massachusetts or Southern New Hampshire area, give 114 Auto Salvage a call today to get your junk car picked up in a flash.

We want to share our location to find us easily.