Many people sell their old cars because they are simply tired of them or they are no in good condition, some sell theirs to get more money for buying a new car. Some sell it because they are no longer able to afford the car after being unemployed for so long, and a variety of other reasons.
When you sell your junk car, you should expect to not get as much money for it compared to when you sell a functional vehicle. The good news is that there are at least hundreds of people who sell their junk cars every day, so this means that there's a good market for them if you sell them properly. When selling your junk or old vehicle, it is important to have all the necessary information about it readily available so that if any interested buyer calls you, you will be able to get all of their questions answered immediately. If you know the process beforehand, the more likely you will be able to sell a vehicle for the most money possible, especially if you maintained your vehicle well throughout it's life. Here is a guide on how you can sell your junk car quickly and for the most money.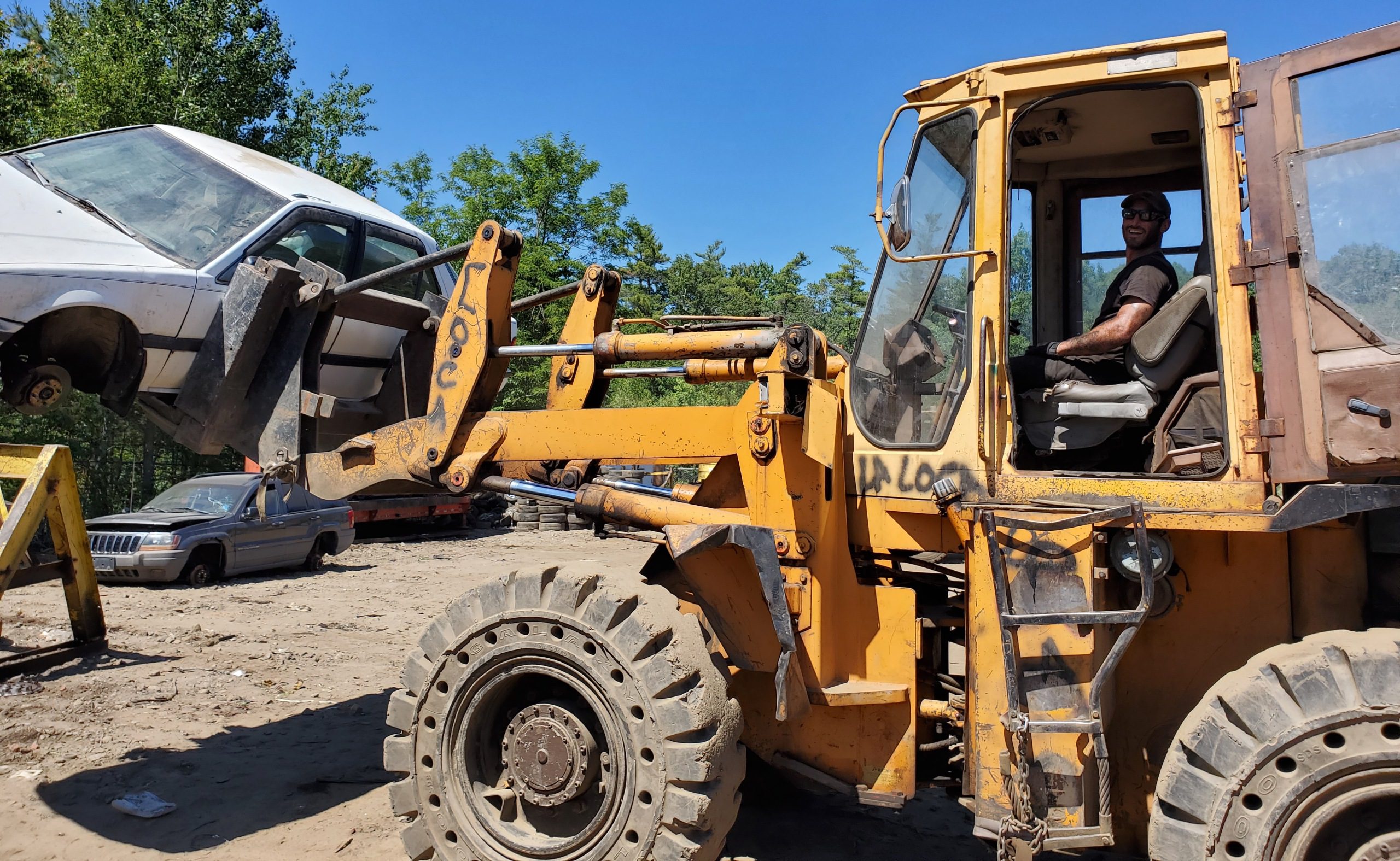 1. Find a Licensed Salvage Dealer
It is very important to sell your junk car to a licensed salvage dealer in the area. Unlicensed salvage dealers are not good to sell to because they sell parts of the car for less money so they can sell it quickly, or sell them to people who are looking for a very cheap deal. Licensed salvage dealers sell their parts to other companies that use them for various things. These companies will often pay more money because they can resell these parts at a higher price. 114 Auto Salvage is a licensed salvage dealer, so we can usually get you the most money for your car.
2. Have All Vehicle Information Handy
When you sell your junk car, it is important to have all the information possible about it readily available so that you can answer any question a potential buyer may have quickly. Keep the registration and title at home, this way you won't forget to bring it with you when you sell your junk car. If you are planning to put the license plates on a new car, don't forget to take them off the junk car. A 114 Auto Salvage tow truck driver is also able to take them off for you if you request it during the tow.
3.Get a Quote for Your Junk Car
Selling your junk car is very easy, and you don't need to go anywhere to sell it. This makes the process incredibly convenient. You can sell your junk car online, or by phone. If you sell your junk car for cash as opposed to trading it, you will be able to sell your car for the most money possible. 114 Auto Salvage gives cash for cars that don't go over $500 in value. For safety reasons, anything over $500 is given in the form of a same day electronic payment (cash app, venmo) or check.
Get a Fast Cash Offer Now!
Same Day Pickup & Always Free Removal!
After selling your junk car, you will need to set a pickup time with the tow truck driver that is going to pick up your vehicle. If you call in the morning, 114 Auto Salvage will probably be able to schedule you for the same day depending on location (next day if you are further out or it is later in the day). The buyer will give you a quick rundown of the available time frames, and you have to choose an hour window of time that is most convenient for you. The price of steel fluctuates constantly, so it is best to set up a pickup time as soon as possible to get the most money for your car.
5. Complete Sale Paperwork
Once the tow truck driver arrives at the scheduled pickup time, the driver needs to fill out an important piece of paperwork, called the bill of sale. This paper is important in order to make the sale of your junk car to 114 Auto Salvage official. Our drivers are experienced, so it should not take more than 10 minutes to fill out the form. It is important to have the title and a valid ID ready, so the paperwork is done quickly and you can get your junk car out of here as soon as possible.
6.Sell it to a local Junkyard rather than a National Junkyard
It is best to sell your junk car to a local junkyard rather than a national junkyard because the national junkyards sell a majority of their parts to a central location and sell back the rest to other buyers, so they will give you less money for your junk car. When you sell your junk car to a local salvage yard like 114 Auto Salvage, you will get more money for all your used parts because a smaller junkyard is able to re-sell at a higher price.
7. Notify DMV and Insurance Company of Sale of Vehicle
The last step in selling your junk car is to notify the DMV and insurance company that you have sold your vehicle. This makes selling your car for cash a lot easier because it means less forms you have to fill out when registering a new car. When selling a car for cash, the insurance company will also need to be notified so that there is no lapse in coverage and potential problems with future claims. It is best to save yourself any surprise fees and extra hassle, so call them right after your car is picked up.
In conclusion, selling junk cars is an easy process, and knowing the process beforehand, can help you get the most money possible. Here at 114 Auto Salvage, selling your car for cash is a quick and easy process, and we can give you a quote over the phone. Get a quote and schedule a pickup in just a few minutes. Call 978-396-2448 today!
We want to share our location to find us easily.