Many people wonder if it's possible to sell a junk car without a title in Massachusetts. The truth is the answer varies from company to company, but it is not illegal to sell without a title as long as the car does not go back on the road (aka no private party sales) and the last registered owner is present at the time of sale with a valid picture identification.
Here at 114 Auto Salvage, we're experts in all things related to junk cars – including how to sell them without a title. We'll walk you through the process step-by-step so you can get the most money for your car without a title.
Will Every Junkyard Accept A Car Without A Title In Massachusetts
The answer to this question is no – not every junkyard in Massachusetts will accept a car without a title. However, there are a few that will, and we're one of them! We understand that life happens and sometimes people lose their car titles. That's why we're happy to work with you to sell your junk car without a title.
If you have a lien on your vehicle from a bank or a finance company , then unfortunately we would not be able to purchase your vehicle, other than that, we are open to buying a car without a title as long as it was originally registered in Massachusetts. Call us today to find out if you can sell your car to us without a title.
Have Other Paperwork Ready
If you do not have a title for your car, you will need to have other forms of documentation of ownership at the time of sale. The next best documentation to have, in order to avoid NOT being able to sell your vehicle, is a valid or expired registration. The registration must be in the last registered owner's name and you must be prepared to hand over the original registration and present a valid picture identification at the time of sale.
If you do not have a registration or a title, you will need to present a bill of sale or transfer of ownership documentations and a valid picture identification.

If you have no documentation for a vehicle or are unsure if you have sufficient documentation to sell your vehicle for salvage, call 114 Auto Salvage and speak to a buyer directly who can help you make the determination as to whether or not you can sell your vehicle for salvage.

When you sell your junk car to 114 Auto Salvage, we'll need to see your valid driver's license or other government-issued photo ID. This is for our records so we can be sure that you are the legal owner of the vehicle.
At 114 Auto Salvage we understand every situation is different. So,If you don't have a valid picture identification please explain your specific situation to a buyer. We still may be able to help you out and help you sell your car without a title.
Get a Fast Cash Offer Now!
Same Day Pickup & Always Free Removal!
Selling your car without a title requires getting a quote from 114 Auto Salvage. We'll need some basic information about your car, like the make, model, and year. We'll also ask about the condition of the car and whether it has any damage or missing parts.

Many factors are taken into consideration when a buyer makes you a cash offer on your vehicle. If you have no title for your vehicle, 114 Auto Salvage and other junk yards that accept vehicles with documentation other than the original title for a vehcile.
In the current market expect scrap quotes ranging from $200-$600. The market constantly changes, so it is best to call as soon as possible to get the best quote for your car.

Once you have a quote from 114 Auto Salvage, you'll need to make an appointment with the buyer who quoted you for your vehicle. All vehicles are subject to inspection by the driver who comes to pick up your vehicle. As long as you are upfront with the condition of the car when speaking to a buyer, the driver will pay you the agreed upon amount, complete a bill of sale and give you a copy of the bill of sale as a receipt and certificate of salvage.

If everything looks good, we'll pay you cash on the spot for your junk car. Any vehicle worth over $600 will typically be paid in company check or electronic money transfer (i.e. venmo, cashapp, paypal, zele).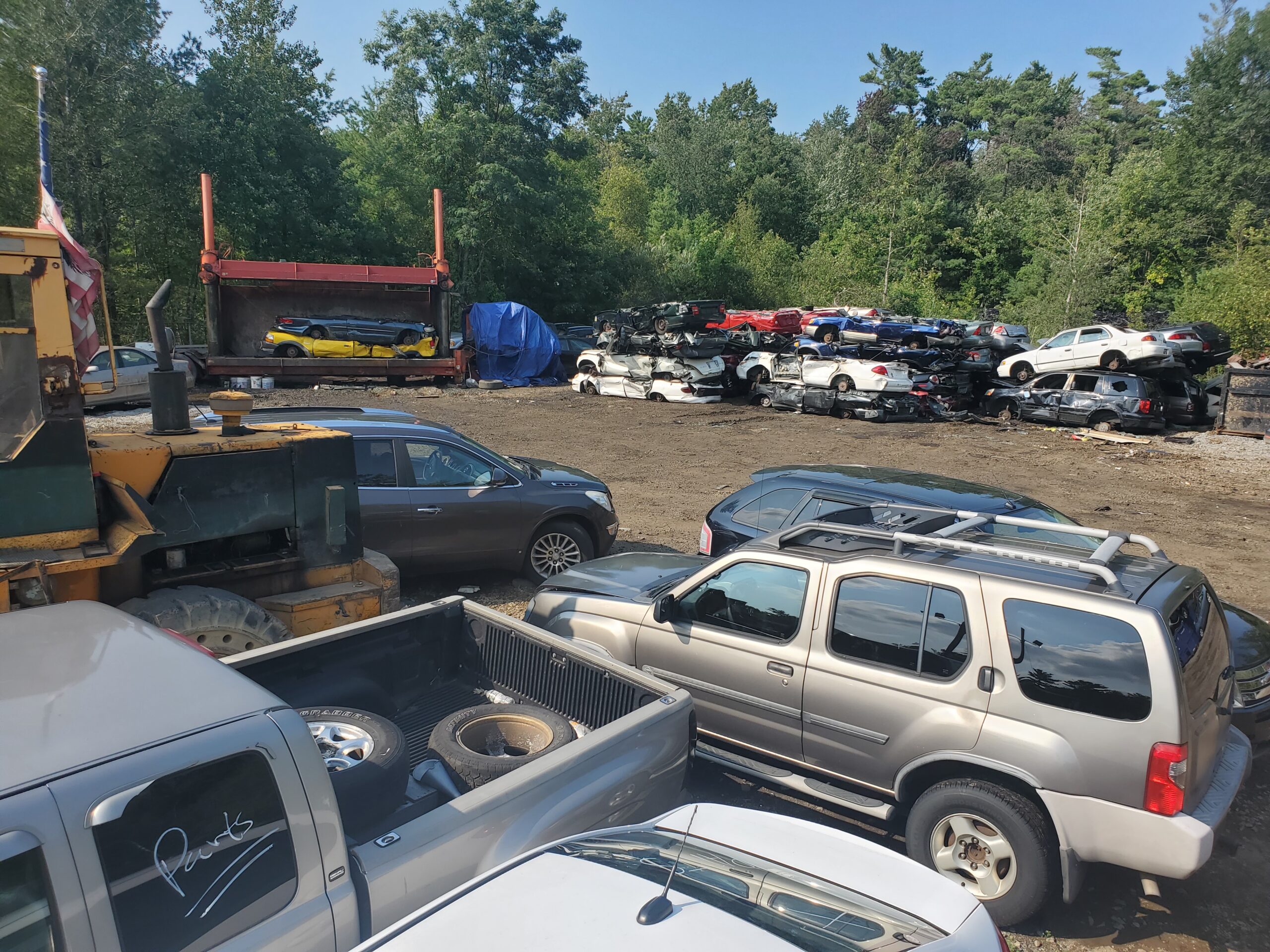 When the 114 Auto Salvage driver arrives at your location, he will fill out a bill of sale for you. A bill of sale is an important legal document that shows that you have sold your car to us.

It's important to keep this document for your records. You may need this documentation in the future for proof of sale/salvage. Some cities and towns will require you to produce documentation of sale for excise tax abatement. Additionally, some insurance companies in Massachusetts require proof of sale/proof of salvage in order for you to remove the insurance from that car and cancel your registration with the RMV.
The bill of sale, or purchase agreement, will have your personal information, your vehicle information, including the vehicle identification number, transaction documentation for the sale and 114 Auto Salvage company information and phone number on it. Feel free to contact us after the sale if you require assistance with verification of salvage for your vehicle.
Double Check To Make Sure You Did Not Leave Any Belongings In The Car
Before the driver arrives, it's always a good idea to do a quick check of the car to make sure you didn't leave any personal belongings in it. It's also a good time to remove any aftermarket stereo systems or GPS units that you may have installed.

Also, don't forget to take off your license plates, or ask our 114 Auto Salvage tow truck driver to take them off for you.
That's it! You've successfully sold your junk car without a title in Massachusetts.
114 Auto Salvage will take care of all the paperwork and make sure that the car is properly disposed of. You'll have cash in hand and be free of that old junker.
If you have any questions about the process or need help finding your car's title, give us a call at 114 Auto Salvage. We're always happy to help!

Selling a car without a title may seem like a daunting task, but it doesn't have to be. With a little preparation, you can sell your car without a title in Massachusetts with ease. Just follow these simple steps and you'll be on your way to getting rid of that old junker in no time. Call us at 978-396-2448 today for more information.

We want to share our location to find us easily.