If you have a junk car that is taking up precious space in your driveway or garage, you may be wondering how to get cash for it. Luckily, there are many reputable companies that offer cash for junk cars, making it easy and convenient to sell your unwanted vehicle and get some extra cash in the process. Here are the steps you should take to get cash for your junk car.

1. Call Around and Get a Quote: Cash for Junk Car
The first step is to find a reputable company that buys junk cars. You can get recommendations from friends or family, or you can search online. Use the term "cash for junk cars" to find more reputable local companies like 114 Auto Salvage quickly. Once you've found a few companies, give them a call and get a quote for your car. It is best to call a few companies to get a quote, but more than likely you will be getting similar offers, since everyone tries to price cars within market pricing.

The main difference you may find is that some salvage yards may schedule your car to be picked up the same day or within 24 hours of you calling, while you may have to wait a few weeks for another yard to pick up your junk car. Here at 114 Auto Salvage, we offer same day pick up for local customers and pick up within 24 hours if you reside anywhere within the 495 loop.
Once you've found a company you're happy with, it's time to schedule a pick-up. Many companies, including 114 Auto Salvage, will pay you around $300-$500 cash for your vehicle and tow it away for free!The amount that you will get for your car is mainly based on year, make, model, weight and overall condition.
Before the tow truck arrives to give you cash for a junk car, it's important to remove any valuables from your car. This includes personal belongings such as cash, electronics, EZ- Pass or important documents. If you have any personal items in the car, it's best to remove them before the tow truck comes to avoid losing anything valuable.
Get a Fast Cash Offer Now!
Same Day Pickup & Always Free Removal!
4. Remove the License Plate from Your Vehicle
In some states, you're required to remove the license plate from your car before it's towed away. You don't want to get in trouble with the law, so be sure to check and see if this is a requirement in your state. If it is, simply unscrew the license plate from your car and keep it in a safe place until you're ready to transfer it to a new vehicle. When you are getting cash for a junk car from 114 Auto Salvage, you are more than welcome to ask a tow truck driver to remove your license plates for you when he arrives at your location. There would be no extra cost involved.
5. Make Sure there are NO "Additional Costs"!
Once you've sold your junk car, the last thing you want is to be hit with unexpected or hidden fees. Before agreeing to sell your car, make sure there are no extra costs involved in the process. Ask about towing and disposal fees beforehand so that you know exactly how much cash you'll be getting when you turn over your keys. 114 Auto Salvage never has any hidden fees when you get cash for a junk car from us. The quote you get over the phone does not change as long as what you tell us about your car is true.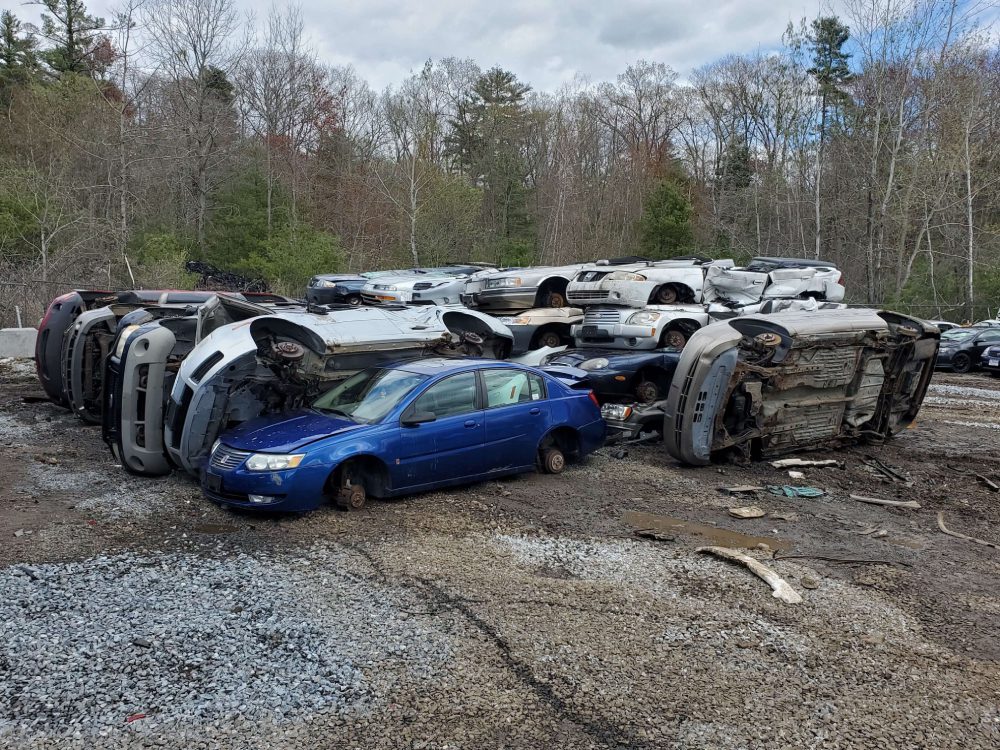 When it comes to getting cash for your junk car, you don't want to take any chances. Do your research and make sure that you're working with a junk car company that has a solid social media presence and is locally licensed and insured. By doing your due diligence upfront, you can feel confident in the selling process and know that you're getting a good deal, and that you will be getting the money that was promised. As long as you are honest with the buyer about the condition of your car, 114 Auto Salvage never changes the price on you when the driver comes to it pick up.
7.Choose a Trustworthy Company
There are a lot of companies that claim to offer cash for junk cars. Make sure you choose a company that has a good reputation and is known for being trustworthy. A quick online search should give you an idea of which companies are reputable and which ones you should avoid. Most reputable junkyards in the Massachusetts area will have at least a 4 star rating and are legally licensed and insured. 114 Auto Salvage is a legally licensed and insured salvage yard and has 4.9 star rating on google.
Believe it or not, junk cars have a lot of value, and you shouldn't have to wait weeks or even months to get cash for your junk car. When you sell your junk car to a reputable company like 114 Auto Salvage, you can expect to be paid cash within a 24 hour time frame, on the spot when one of our drivers comes to pick up your car.

In conclusion, if you're looking to easily get cash for your junk car, there are a few key steps that you should follow. These steps include: removing any valuables from your car, removing the license plate, checking for additional costs, doing your research to find a reputable company, and getting paid on the spot. When done right, selling a junk car can be an easy and hassle-free process!

114 Auto Salvage makes junking your car easy! So do not wait. Give us a call today at 978-396-2448. We will make the process as easy as possible and will pay you cash on the spot.
We want to share our location to find us easily.