Getting rid of an old junk car can be a hassle if you have no previous experience with the process. It can be a daunting task because there are many options and many vendors and if you are not familiar with the process you may find yourself confused about which option to choose. Luckily there are many resources available online and in your local community to help make the process as easy and stress-free as possible. Many junkyards are interested in getting rid of your old car. Here is how you can utilize their resources in 7 easy steps.

1. Find A Local Junkyard Or Auto Salvage Company
The first step to getting rid of an old junk car is to find a local junkyard or auto salvage company that will take your car. You can use an online search engine such as Google, Yahoo, or Bing to find a list of potential businesses in your area. Once you have a list of companies, you can call them to inquire about their services and get more information about what they can do for you.

114 Auto Salvage is a locally owned salvage yard that serves Eastern Massachusetts and Southern New Hampshire. We have an average rating of 5 stars on google. Our clients commend us on our quick service and same-day pickup options.

After you have found a few businesses where you would like to potentially get rid of your old junk car with, the next step is to get a free quote from each company. This will give you a good idea of what each company will pay you for your car. Be sure to get a few different quotes so that you can compare and get the best possible deal.

114 Auto Salvage will give you top dollar for your car and we may be able to price match as well. Just ask any buyer if we can match the quote you were given at another yard. Depending on the type of vehicle you have and how high the quote is, we may be able to match it or give you a higher offer.

3. Schedule An Appointment For Your Car To Be Picked Up
Once you have chosen the yard you would like to work with to get rid of your old car, the next step is to schedule an appointment for your car to be picked up. Most companies will offer free towing services, so be sure to ask about this when you are scheduling your appointment.

At 114 Auto Salvage, we have multiple options available for pick up. We can send a tow truck to your location to pick up your vehicle at no cost to you , or you can drop it off at our yard. We are open Monday-Friday 9 am-6 pm and Saturday 8 am-12 pm. If you plan to drive your vehicle into our location, please call at least 1 hour prior to your arrival and let a 114 Auto Salvage buyer know what day and time you are planning to come to the yard.
Get a Fast Cash Offer Now!
Same Day Pickup & Always Free Removal!
Before you get rid of your old junk car, it is important to clean it out and remove all of your personal belongings from the vehicle. This includes things like registration (if you are junking your vehicle with the title), insurance cards,electronic toll transponders, and anything else that may have sentimental value to you. Additionally, be sure to remove any large trash or debris from the car so that it is easier for the salvage company to process.

If you do forget something in your car, 114 Auto Salvage can hold personal items for up to 5 business days as long as you let us know the same day of your pickup.

5. Get Your Paperwork In Order
Before you get rid of your old junk car, you will need to get your paperwork in order. This includes the title of your car and a photo ID. If you do not have the title to your car, most salvage companies will still be able to work with you, but you may get a lower price for your car.

114 Auto Salvage prefers a title and a valid photo id. However, if you do not have the title, we can take the registration or even a previous bill of sale as long as the car was registered in Massachusetts and the person that the vehicle was registered to is present at the time of purchase with a valid picture identification. Please ask any 114 Auto Salvage buyers for more information regarding viable paperwork for sale of your vehicle when you give us a call.
Once the tow truck driver gets rid of your old junk car from your yard, you should get paid within the same day. Most salvage companies will pay you in cash or with a check during or after pickup. Be sure to ask about payment options when you are scheduling your appointment so that you can get the best payment option for you.

114 Auto Salvage pays all of our customers in cash unless other arrangements have been made before pick up. We can also send you a payment via via electronic payment (venmo is our preferred method but arrangements can be made for other electronic payment sources); payment can also be made vai company check.114 Auto Salvage Buyers use multiple points of value to determine how much cash is offered for each vehicle including weight of the vehicle (based on current market rates of steel), OEM part value, and condition of the vehicle. Offers are good for 24 hours once made.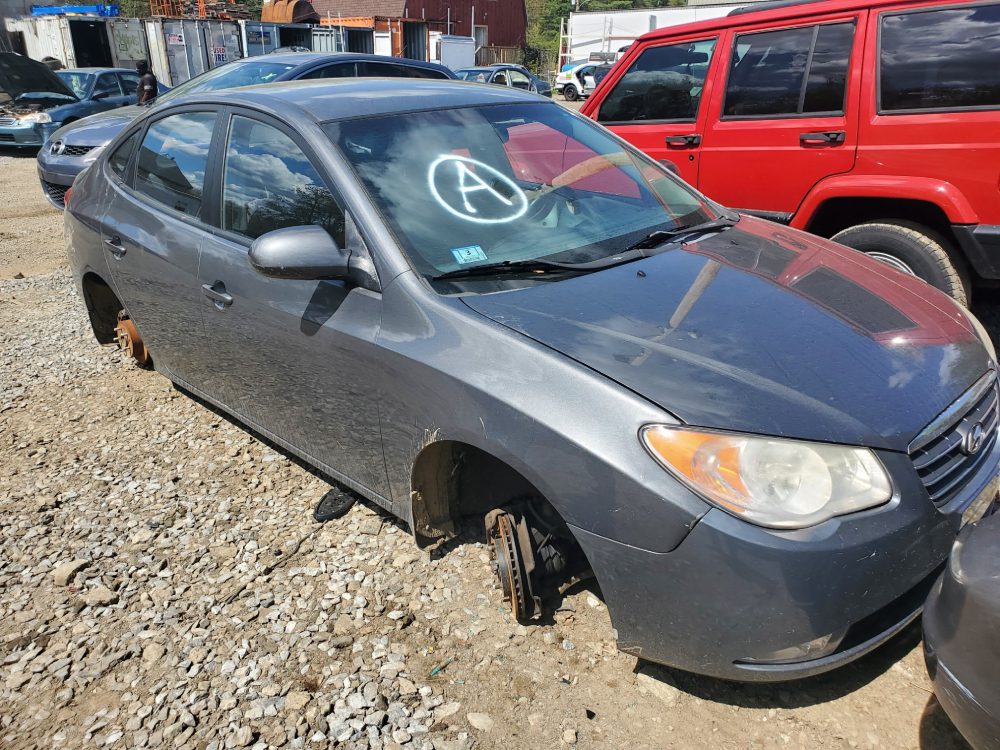 7. Say Goodbye To Your Old Junk Car!
After you have completed all of the steps above, you have officially gotten rid of your old junk car! You can now breathe a sigh of relief and enjoy the extra space in your yard. Be sure to ask your local salvage company about any other services they may offer such as auto parts sales.

114 Auto Salvage is a full service junkyard. In addition to offering junk car removal services, we sell used auto parts. So if you are looking for some affordable car parts, high-quality used tires, or used batteries, give us a call! We also recycle all of the metal from the junk cars we take in, so you can rest assured that your car will be disposed of quickly.

If you have any other questions about getting rid of your old car, feel free to give us a call at 978-396-2448.

We want to share our location to find us easily.