If you've ever sold a junk car, you know that it can be an absolute headache.

Often junk yards will offer to pay you for your junk car, but then they find all kinds of ways to lowball you on the price. There are many signs that indicate that you may indeed be getting scammed when calling a junk car service. Here are six signs that you're getting scammed.
1. They Will Try to Swindle You
You call a junkyard to sell your junk car, and they tell you that they'll give you a quote over the phone. But once their driver shows up at your location, they begin trying to lowball you, saying the car was not worth what you were quoted over the phone. Most legit junk yards that buy cars, only will lower the price if you told them a catalytic converter was intact and it was not on the car at all. 114 Auto Salvage has professional tow truck drivers to double check the car and make sure what you told them over the phone was accurate. Most of the time there are no issues with this, and buyers get paid out what they were promised. So, if a pickup driver is giving you less than promised for no reason, that is when you should be wary of their intentions.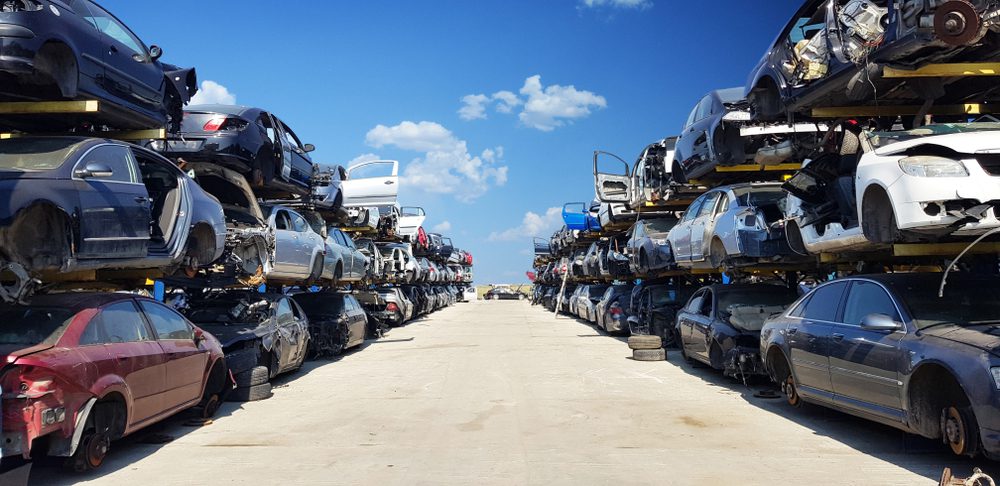 When junkyard companies make you wait two weeks or more to get paid, something is fishy. If a junk yard is legit, they should have the money ready to go as soon as you arrive to make the sale.
If they aren't going to compensate you immediately after receiving your car, why would you believe that they're going to pay what they say at all? If your car is worth $500 or less, 114 Auto Salvage will always give you cash for the car after they check the vehicle to make sure it is a complete car. If it's worth more, we give you a valid check after the sale, or we can also send you the money on the day of pickup through Cash App or Venmo. If a junkyard that buys cars claims their payment may take two weeks to process, you should be wary of their intentions and call someone else.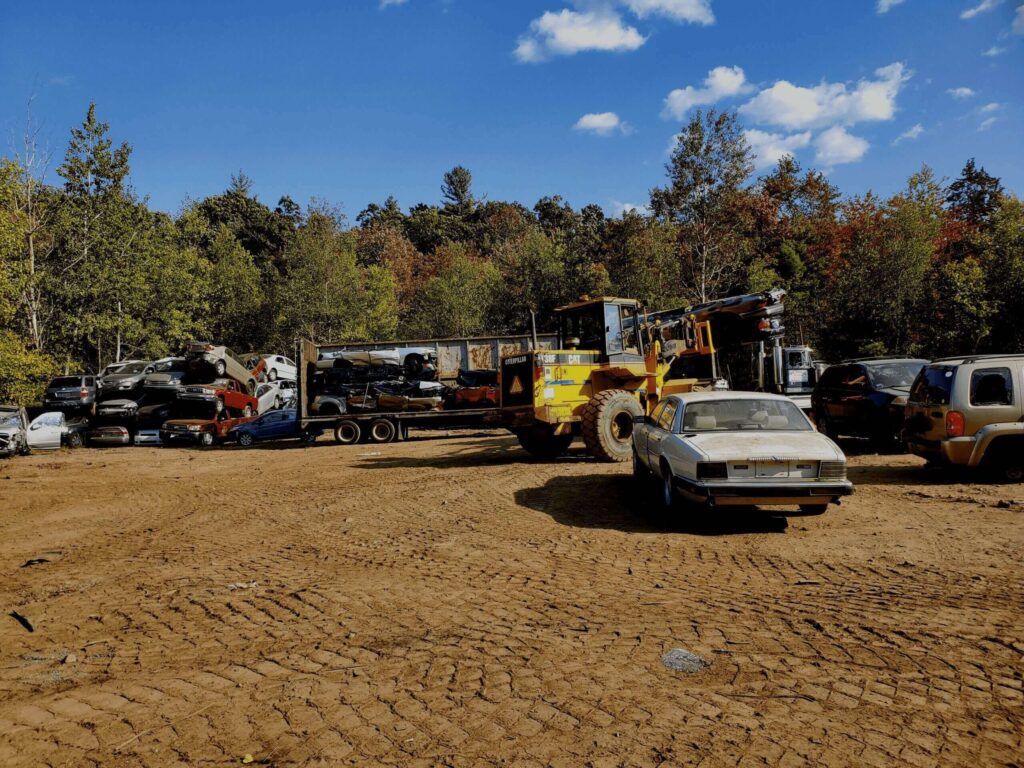 3. Lack of Customer Service
If a particular junk car company is rude to you on the phone or gives you a hard time about selling your junk vehicle, they're probably not legitimate. The whole point of junking cars is to make money off them, so if a junk car company is being a bully, that's a sign they're trying to take advantage of you somehow. 114 Auto Salvage gets plenty of verified five star reviews with many mentioning the quick and polite customer service from both the buyer and the pickup driver. So if a junkyard that buys cars is being rude to you over the phone for no valid reason, you should think twice about junking with them.
Get a Fast Cash Offer Now!
Same Day Pickup & Always Free Removal!
If a junk car company says they buy junk cars, that should mean that the junkyard should pay the fees associated with towing. If you aren't told up front what those fees are going to be, don't let them tow your junk car until you are given a quote first. 114 Auto Salvage offers a FREE PICKUP, so you will never get a charge for towing from us. We will always mention this to you over the phone. If a junkyard does not say anything about towing, and then charges you during the pickup, you should have a different junkyard that buys cars to pick up your vehicle.
5. Offers to Handle All the Paperwork
If a junk car company does not give you a bill of sale after the transaction or other valid paperwork that would show that you sold a car to them, they may not be a valid junk yard that buys cars. Instead, junk yard companies should tell you how to get in touch with the DMV and mention any necessary forms. 114 Auto Salvage will always tell you to call your DMV and Insurance in order to cancel your registration. While our tow truck drivers always fill out the paperwork for the bill of sale, we ask to always have you or someone that you know present when they fill out a bill of sale during the pickup to make sure all the info is correct, and we also give you a copy of the bill of sale after the transaction. So if the junk car company is being too lenient on the paperwork, that could mean they are not insured, and you won't have a document to prove to your insurance that you sold the car, which could mean problems when trying to cancel your registration.
6. Operating Without A License
If a junk car company is operating without a license, this is not only illegal, but it is also dangerous. An unlicensed junk yard that buys cars will have no insurance for their company or junk car buyers, which could mean they are uninsured when paying you for your junk vehicle. It's important to know if the junkyard company you're selling junk cars for cash to is legitimate and reputable. 114 Auto Salvage has a valid junk car dealer license, so you can trust us to be honest and upfront about payment. If a junkyard that buys cars tells you they don't need a junk car dealer's license because they only junk cars for parts, they aren't telling you the whole truth.
 If junkyard companies are trying to pull a fast one on you with any of these six signs, they may not be what they claim to be. So if the junk yard that buys cars doesn't seem legit, think twice before going with them, especially if they are showing more than one of the signs of not being legitimate. If you are in our pickup area, your better off calling 114 Auto Salvage. We are a fully licensed and insured salvage yard that picks up vehicles 7 days a week. Call 978-396-2448 today!
We want to share our location to find us easily.